Your Dashboard
---
For every registered user in our website, whether you are a customer, seller or an interested individual who just wants to explore what we really are about, there is an automatically baked dashboard ready for you.
Insight
 This page desicribes the detailed data of your account.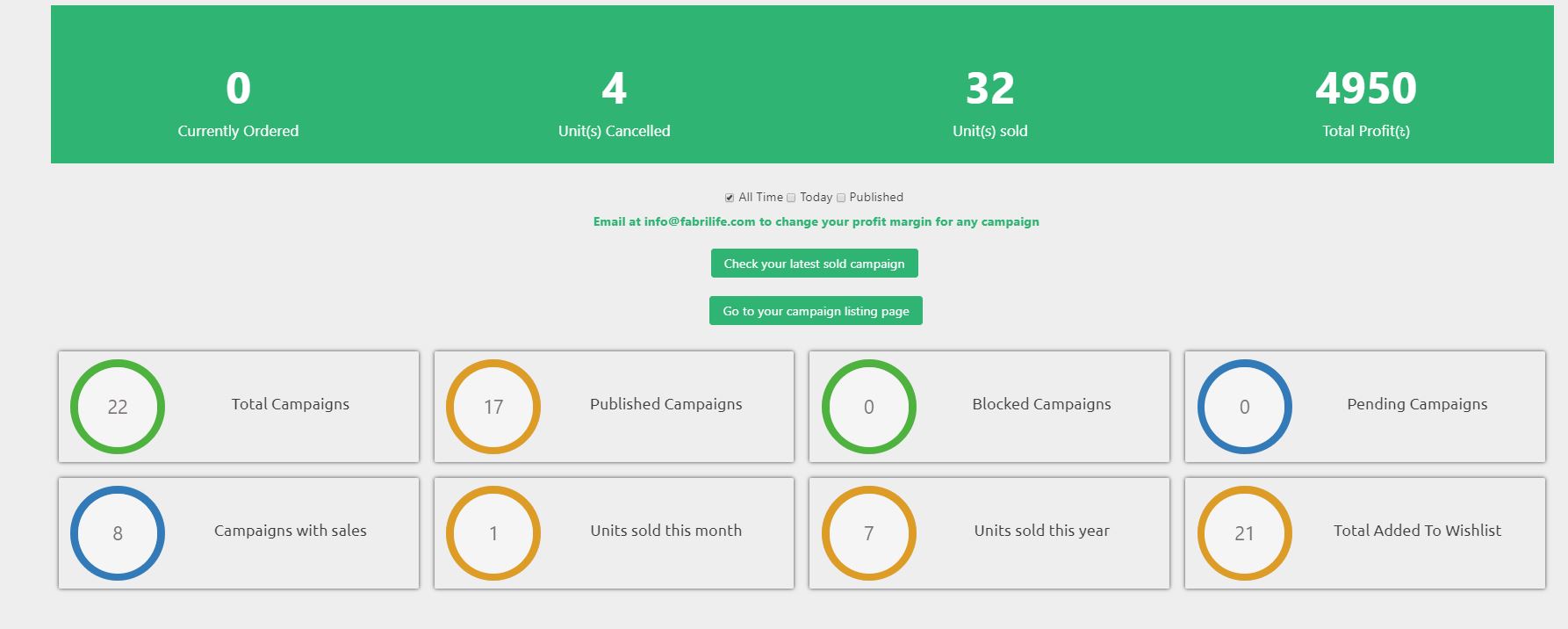 Also you can get your campaign and financial summary in various combinations (Today/All Time/ Published) right on the top in a single view. As well as you can check your last sold campaign.
Campaigns
This is your campaign listing page. You can Unpublish/RePublish, Clone campaign, Edit Campaign and add promo code for your campaign from this page.
Analytics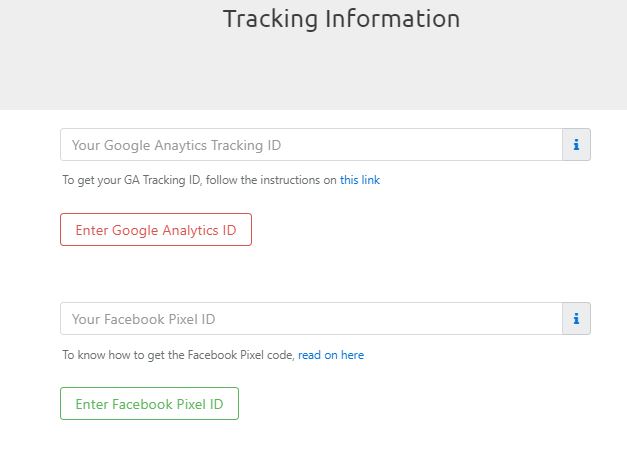 You can now add your Google Analytics Tracking ID and  Facebook pixel to your Fabrilife account. Once the pixel is activated you'll be able to track the flow of your Stores and campaigns overall visitors (Real Time, Locality-wise, Gender-wise, Devise-Wise) and also Facebook ad viewers and see how effective your ads are (e.g. how many of your items have been added to cart, how many page visitors etc.). You can get track of these facebook users and use them to create an ad target audience.
Edit
Here you can edit the title, description, categor, primary tags or custom tags of your campaign.
Note:It is not possible to make any changes for your design or price in the Edit mode.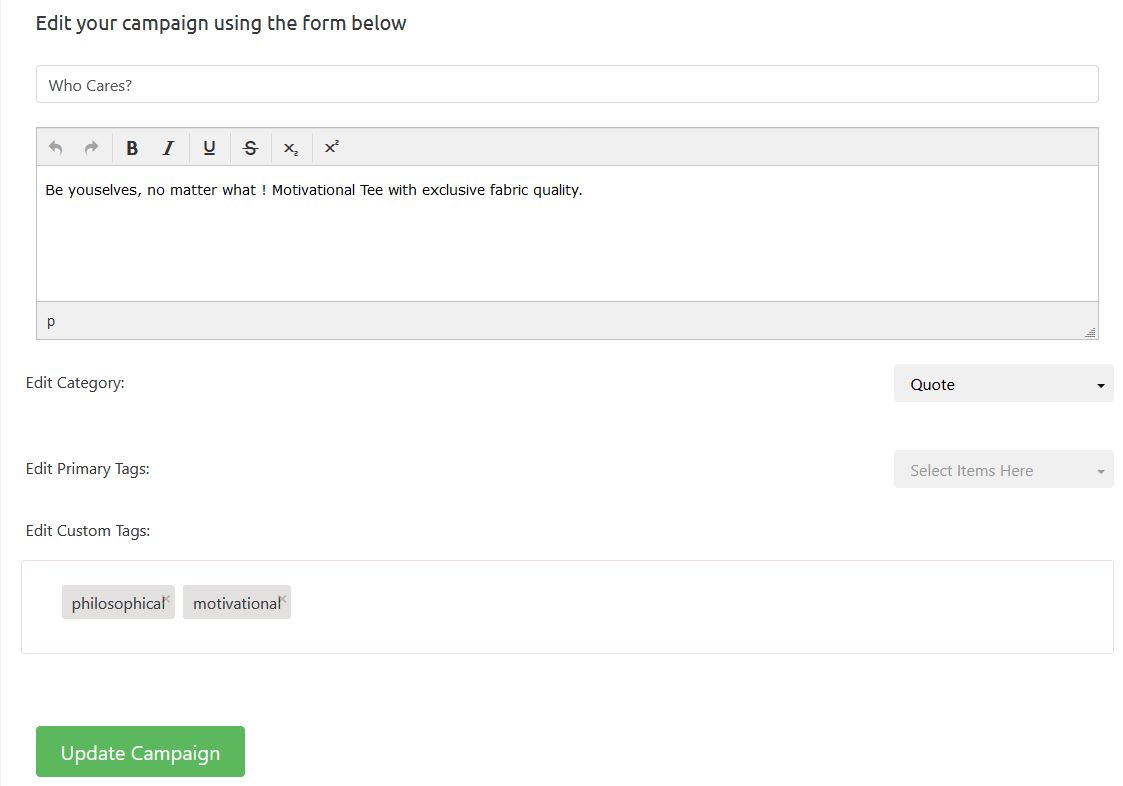 Clone
This awesome feature allows you to create multiple products for the similar design in a single click. Just click on the "Clone" icon and choose your desired items into which your campaign will be cloned. These cloned items will be displayed right there along with your actual campaign in the product page and you will be able to generate more sells as you will be attracting versatile buyers of different gender, age as well as personal tastes. 
For example, if you launch a design for a Men's Premium Tee, when that campaign is published by Fabrilife admin, You will immediately be eligible to generate a clone request for that campaign into other available fabrilife product types (like Women's Premium Tee, Kids Unisex Tee etc. ).
Publish/Unpublish
Once your campaign is published by fabrilife admin, if there are no further conflicts with our terms and conditions (URL), it is published for eternity. You can now keep it published and generate sells  for as long as you wish, or unpublish it whenever you wish , or re-publish it whenever you wish.
Promotional offers
Please see the Promotions for more details.
Statistics
In this page you will get a graphical representation of your profit and sell  analytics.
You can define time periods and view the graphical statistics within that specified interval.
Storefront
Please see the Storefront section for more details.
Promo lists
You will be able to view the promo-code, promo- duration, redeem count of your campaign promotions you created in the campaign page and also activate-deactivate or delete  any of your existing promotions.
Credits
You can add your promo codes that has been provided by Fabrilife admin in different occasions or events here and use them in the Checkout to avail discounts on your purchase. 
Also you can view all your previous and current promo codes in a listview as well as your remaining promo credit.
Payout
Some might argue that this is the most important section of your seller dashboard – where you get paid! Payouts can be sent via Bank (EFT / direct deposit) Or bKash. Get more details on these different payout methods and payment timelines here.
Settings
You can change your contact email, Phone Number and password here.